LAST MILE DELIVERY
FASHION, LUXURY, BEAUTY
Tender is the premium, safe and environmentally friendly integrated service that allows Boutiques and E-commerces to deliver with style at home, 7 days a week: by appointment, in 1 hour, in the same day, the following day, the weekend or in the evening.
BOUTIQUES
Transform your Boutique with home delivery: by appointment, in 1 hour,
same day, next day, the weekend and the evening.
BRANDS.COM
Boost online sales with our delivery services
on demand. No more failed delivery attempts, only the thrill
of instant purchases.
PREMIUM WHITE GLOVE SERVICES
TRY BEFORE
YOU BUY
Cloakroom service with extra shipment
of different outfits: customers will pay
only what they will buy
WAIT & TRY
15 minutes waiting time at the door to receive
customer feedback on the purchase or for
enabling an instant return
SIZE UP /
SIZE DOWN
Possibility to send two sizes of the
same item to instantly choose
the right one to purchase
AFTER SALES
Possibility to offer replacement services
and at home repairs
CO2 SAVING
CO2 Neutral certification
also on receipt/invoice
SANITIZATION
Sanitization of products in the return
process to allow them to be immediately
available in-store
PERSONAL
STYLE RIDERS
Tender's Personal Style Riders team brings its Brand Experience to the Client's door.
We offer a five star service, thanks to the competences and
formation provided by our Staff.

Academic
preparation

Foreign
languages
Passion for
the industry
Tender
Academy©
"PLUG & PLAY" TECHNOLOGY
Integrate our API into your checkout to offer 1h, same day, next day,
weekend and night premium city deliveries to your clients.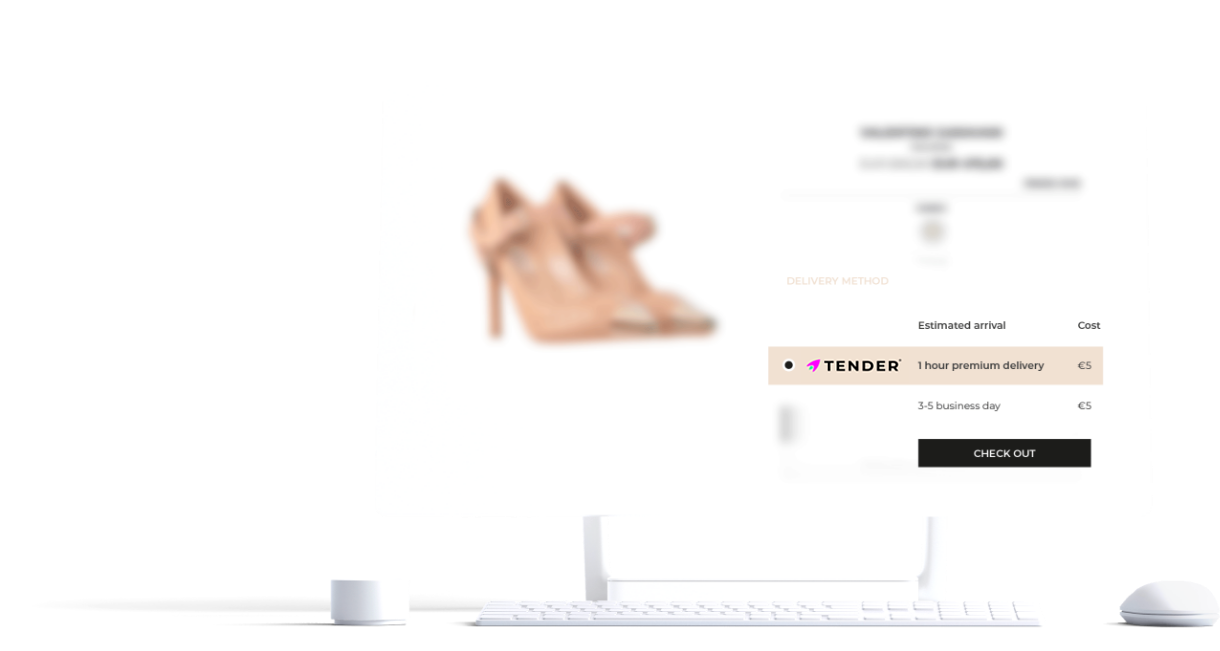 Launch instant or scheduled deliveries from our SaaS Delivery Platform – no IT integration needed.
Collect precious insights with our Business Intelligence: peak days/hours, top city areas, preferred services.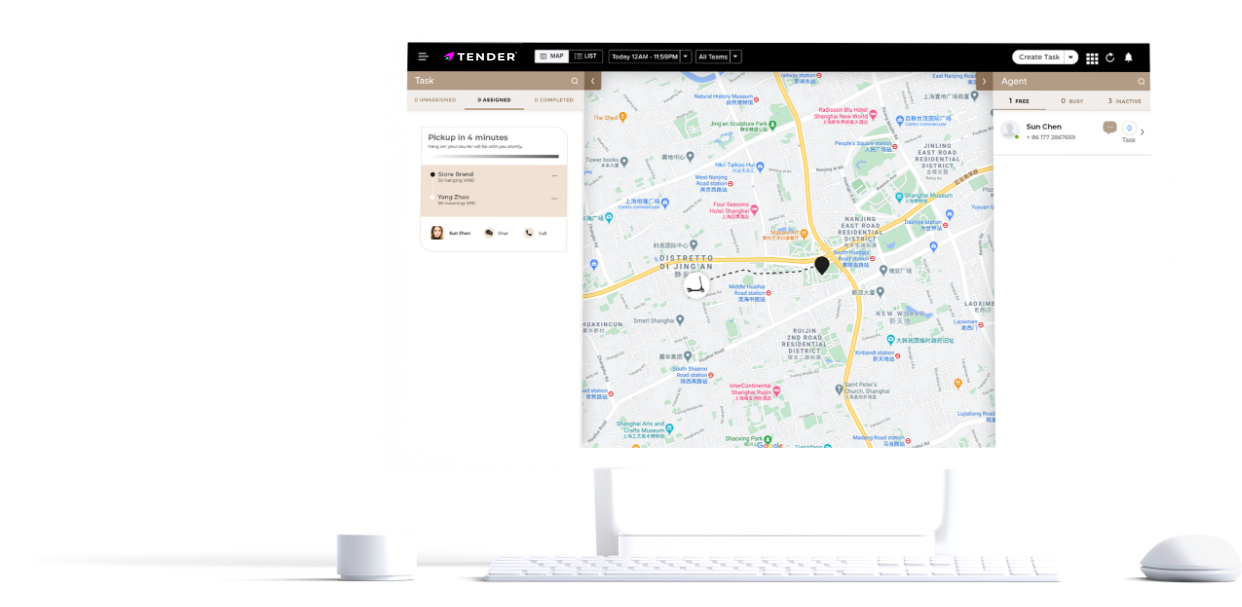 Book your Tender wherever you are, in 1 click.
The App tracks shipments in real time, from pick-up to delivery, and shares the tracking with an automatic SMS to the Customer.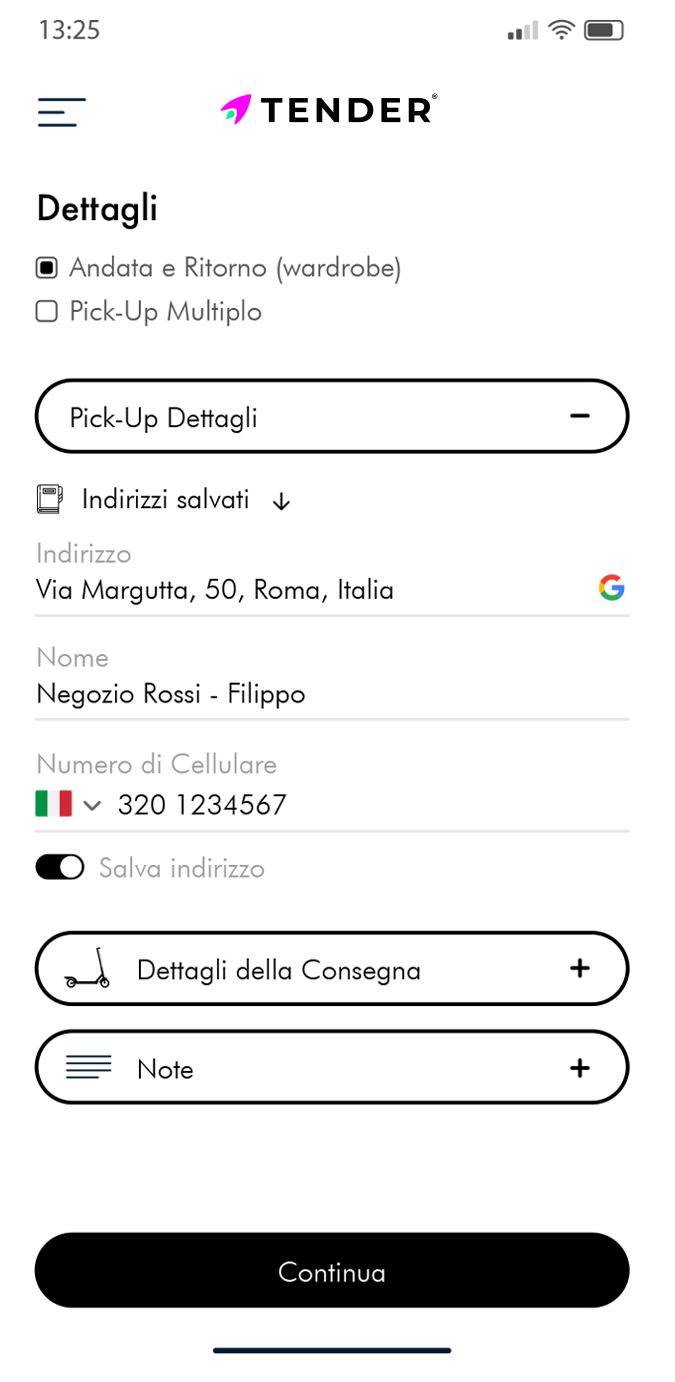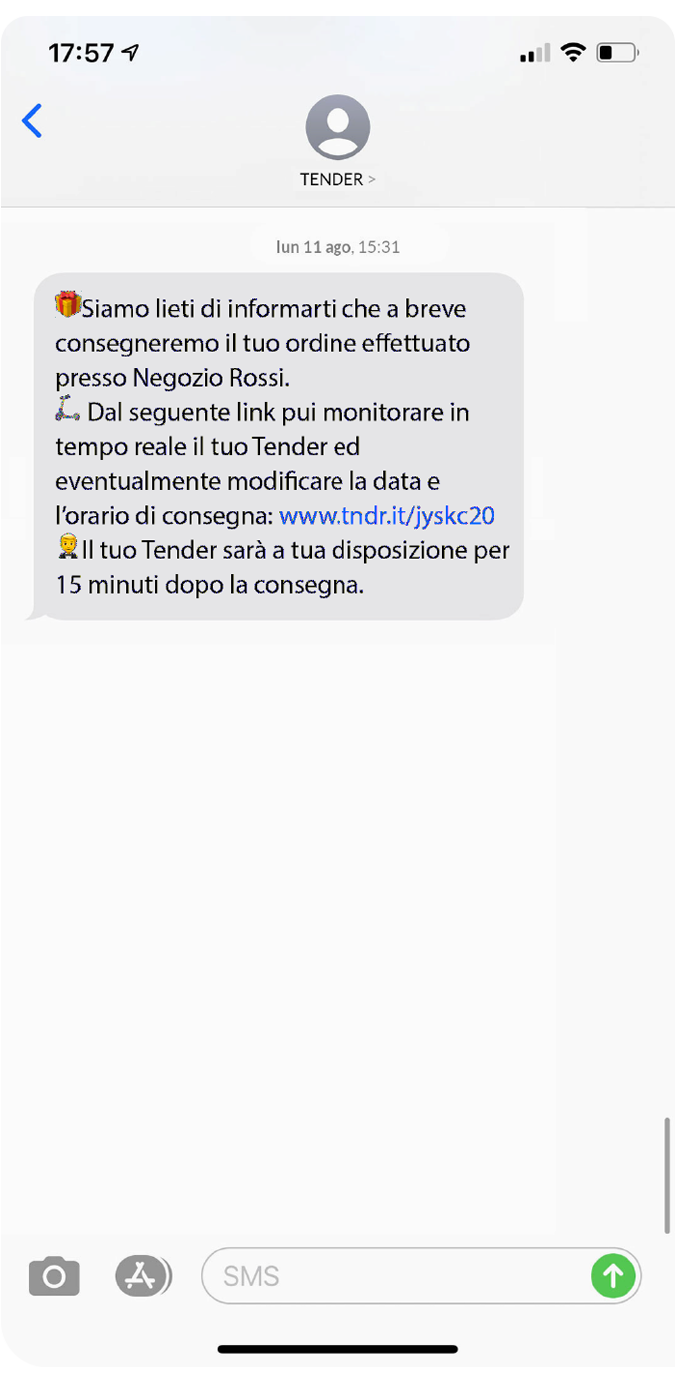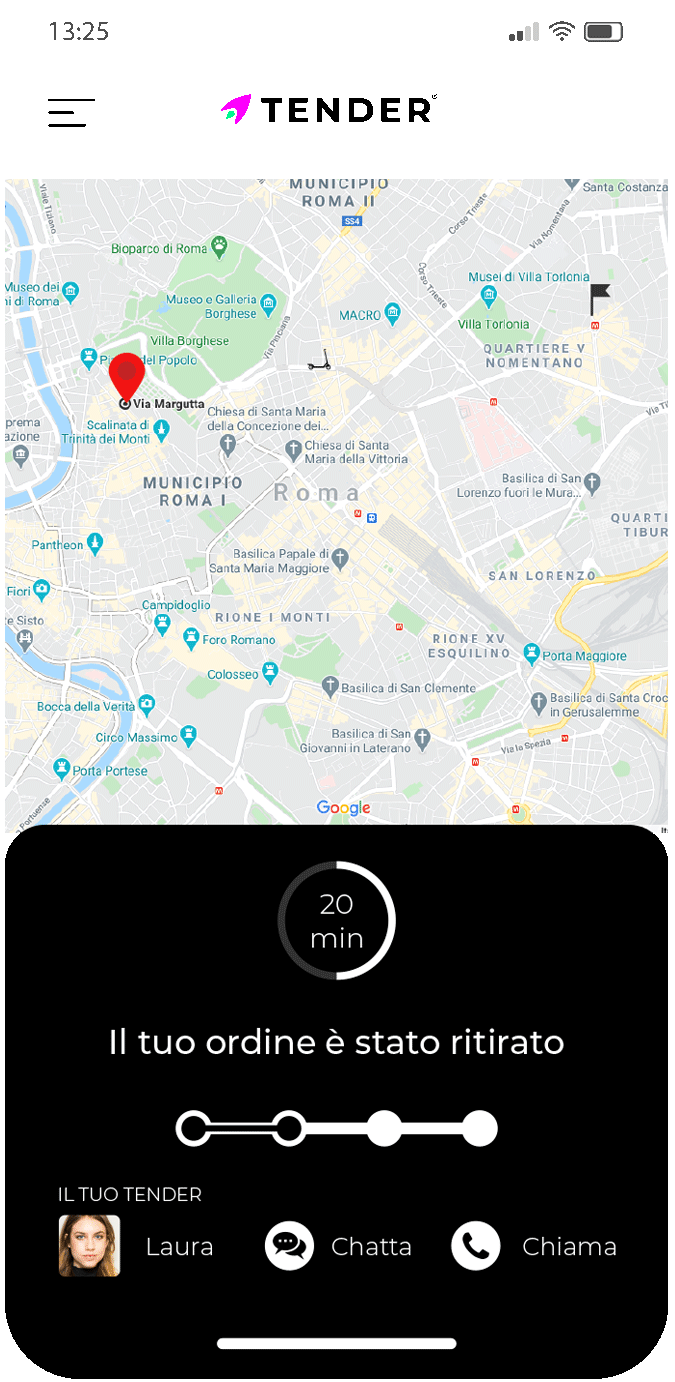 CUSTOMIZED DELIVERY
Finally add the pick up address and the delivery address
SMART NOTIFICATION
Know who is coming to your door and track your Tender in real time
FREEDOM
Your Tender will wait for your final decision!
OUR "ZERO EMISSIONS" FLEET
Free your city from urban delivery problems.
Tender uses only Public Mobility, Micro mobility, Sharing Green Services and its own electric vehicles, certified Co2 Neutral.
BRAND RESULTS
THAT SPEAK FOR THEMSELVES
BRAND RESULTS THAT
SPEAK FOR THEMSELVES
-
0

%

Abandoned carts for orders placed in the city
+
0

%

Average purchase receipt in the city
+
0

%

Second purchases, increased loyalty of the customer
CITIES
44° 29' 37.528"
11° 20' 34.91"
45° 4' 3.918"
7° 40' 56.961"
MILAN
ROME
FLORENCE
40° 50' 9.361"
14° 14' 55.617"
41° 7' 32.823"
16° 51' 43.305"